The zBoost METRO YX540 dual band repeater  is designed  to meet the needs of the urban dwellers including condos, lofts, apartments,  and other single-story living areas. It increases indoor signal in smaller areas up to 1500sq feet. The zBoost  Metro YX540 boosts indoor signal for multiple cell phone users and USB Broadband Modems for all US carriers using 800 and 1900Mhz (except Nextel and T-mobile 3G). It is unique because it requires no external access for the wide beam directional receiving antenna.
It is totally wireless, no cradle or wire is attached to your phone and is easy to set up – comes complete with everything needed for a complete repeater system allowing  you to use your cell phone as normal.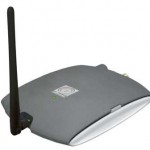 Decreases dropped or missed calls
Works with all US carriers on 800 and 1900Mhz (except Nextel and 3G on T-mobile)
Convenient, easy set up for immediate enhanced signal to your phone and/or data card
Perfect for single story situations-no vertical separation needed
The Metro YX540 offers patent-pending technology to prevent interference with the carrier network
You can visit our website: http://www.repeaterstore.com/products/repeaterkits/wi-ex/zboost-yx-540.php to order and be one of the first consumers to benefit from this innovative technology! We are pre-selling the zBoost YX540 and expect strong demand in the coming weeks!