Wi-Ex YX710 for installers
The Wi-Ex YX710 is a 70dB system released from Wi-Ex for professional installers. The kit features the same amplifier technology used in the zBoost YX510 and YX610, but with a more durable casing. The amplifier is then packaged with the highest gain Wi-Ex external antennas, the 800MHz YX026 and the 1900MHz YX023. The internal antenna is the YX027 9dB panel antenna.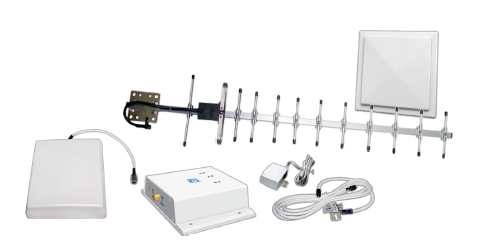 The Wi-Ex YX710 will only be sold through professional installation services. We are adding professional installation as a service to Repeaterstore.com over the coming months. At this time we hope to stock the Wi-Ex YX710. If you are comfortable installing electrical equipment, you can try the Wi-Ex YX610 now. The kit is the same as the YX710 – the only difference is the amplifier case and slightly smaller 800MHz antenna.