The Wilson Sleek cell signal booster is a new Mobile Repeater being introduced at the CES Show from Wilson Electronics.
The new Wilson Sleek is a very price competitive Cell Phone Booster for your vehicle and can be used at home /office with an optional accessory kit.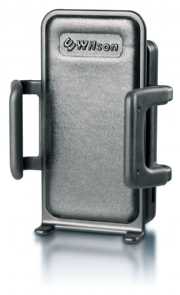 It is designed to work best with the new smartphones like Droid, My Touch and Nexus One or iPhone 3GS.
Joe Banos, Wilson's Chief Operational Officer, says the unit features "sophisticated oscillation protection … allowing us to run more power, and power is range."
The cost is expected to be very reasonable at under $130. Most other vehicle /mobile amps range from $200-$300.
Using the same technology as their other mobile amplifiers, this is the lowest cost amplifier Wilson has ever produced and will work with all US networks except Nextel!
As soon as we get additional technical specifications and more details we'll be posting them right here!