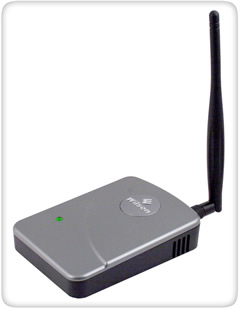 Wilson Electronics recently announced the 801247 Signalboost Desktop DT, a new dual-band repeater kit called that competes directly with other low-priced dual-band kits such as the zBoost YX-510 and Digital Antenna DA4KSBR-50U.
The new 801247 Signalboost Desktop DT is a complete kit that includes a 50dB dual-band amplifier very similar in specifications to the Wilson 801245 SOHO Desktop. This Signalboost DT is available as a complete kit with a 5dB gain cradle antenna (for a total of 55dB of system gain) and 50 feet of 75-ohm RG6 cabling. This is the first Wilson product to use 75-ohm cabling, and the switch means that the system can be easily extended with RG-6 cables available at any electronics retailer. The 801247 is also the first complete wireless kit sold by Wilson – a departure from their usual model of selling kit components separately.
As the first complete dual band in-door kit manufactured by Wilson, we expect this to be a very popular product. There is no word on pricing as of yet, but you can find all the details and availability information on our store's product page: Wilson 801247 Signalboost Desktop DT.
View our Top Wilson Amplifiers here / View the Full Wilson Amplifiers and Antennas Catalog here